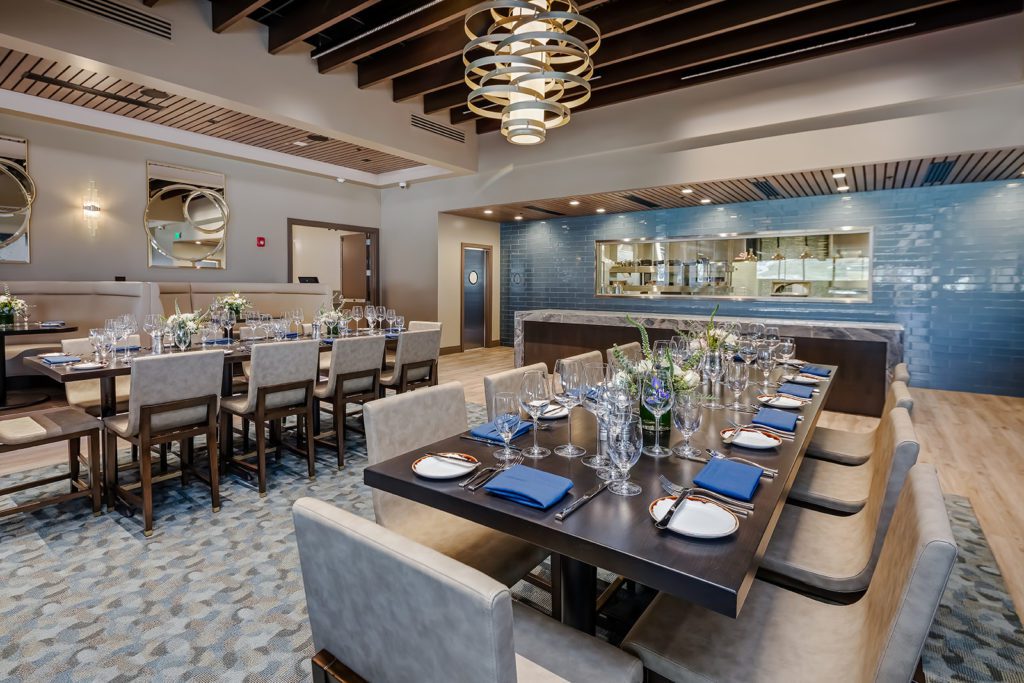 OPEN FOR DINNER
WEDNESDAY – SUNDAY 5pm – 10pm
Savour, features an open concept kitchen and a wide selection of international cuisine. Members can enjoy the theater of culinary creation in an approachable atmosphere. Private Dining Rooms are available with advanced reservations for more intimate dining or special celebrations. Last seating for dinner will be 9pm.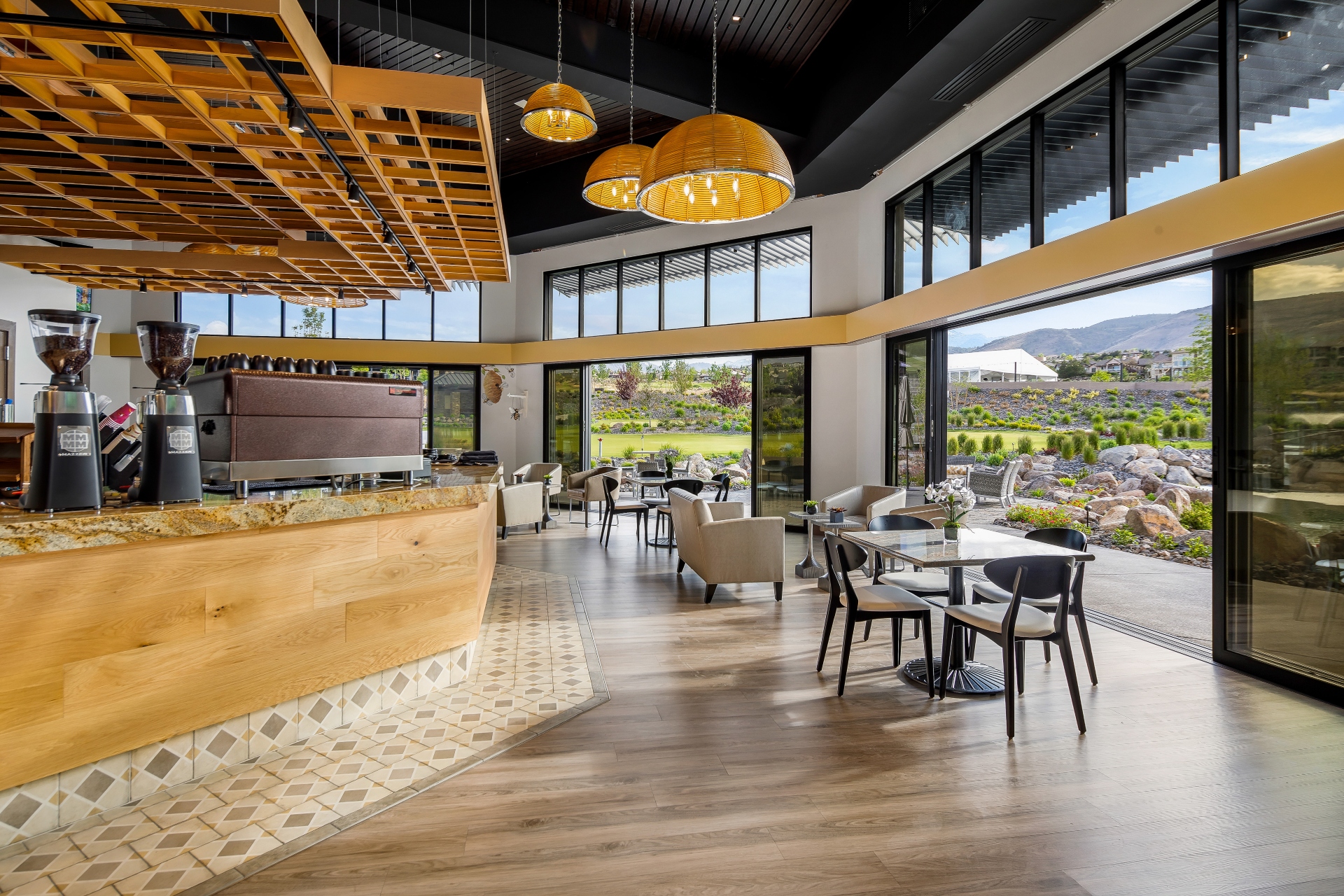 For Members on the go, BeeBee's offers easy breakfast, lunch and midday pick-me-ups, available morning to early afternoon. Enjoy artisanal coffee concoctions, freshly-baked pastries, healthy fruit smoothies & light fare. With WiFi readily available, Members can comfortably work remote while sipping on a latte, or two. Market services to be offered, featuring house-made items.
OPEN TUES – SUN 5pm – 11pm | 10pm Last Seating
Not your stereotypical speakeasy, locating INQ isn't secret or difficult and entry and access does not require a password. But, you can expect a mysterious aura of a "secret," high-end space. You'll be able to enjoy a luxury cocktail lounge of deeply saturated colors and décor inspired by a bygone era.
Our spirits aren't forbidden! We feature a well-stocked bar, authentic prohibition age cocktails, high end liquors, and (soon) indulgent bites.
GRAB & GO
OPEN TUESDAY – SUNDAY 9am-1pm
For Members on the course, you'll find quick service eats & beverages just around the turn, adjacent to the Driving Range.