Private Events…
AT A HIGHER LEVEL
INDOOR & OUTDOOR
WEDDING & EVENT VENUES IN RENO
Couples can create the country club wedding of their dreams at The Club at ArrowCreek's event venues. Our options for indoor and outdoor party venues in Reno NV are paired with picturesque ceremony backdrops and elevated cuisine options to make your event unforgettable. All-inclusive wedding packages allow couples to enjoy their special day, leaving the important details to us. Our team of experienced professionals in the hospitality and culinary industry will handle all the logistics so you can simply enjoy your dream wedding at our club.
The Vista and The Pavilion are two of the most beautiful event venues in Nevada. The Club at ArrowCreek offers an ideal setting for hosting your wedding or special event with a beautiful view of the Reno landscape, including the Sierra Nevada Mountains, and indoor and outdoor party venues for up to 250 guests. The Private Dining Room offers a smaller space, perfect for more intimate events, with a variety of menu choices.
THE VISTA
With a grand room just under 4,000 square feet, The Vista event venue in Nevada can accommodate up to approximately 250 guests comfortably. For events with less than 100 guests, the room can be divided into two smaller spaces utilizing a built-in air wall. Available year-round, The Vista event venue is accompanied by a 1,500 square foot pre-function space at the main entrance, leading into the main hall. Other party venue amenities include a lavish Bridal Lounge, coat check room, movable dance floor, variety of banquet tables, elegant bronze chairs, catering-related rentals, and professional service staff.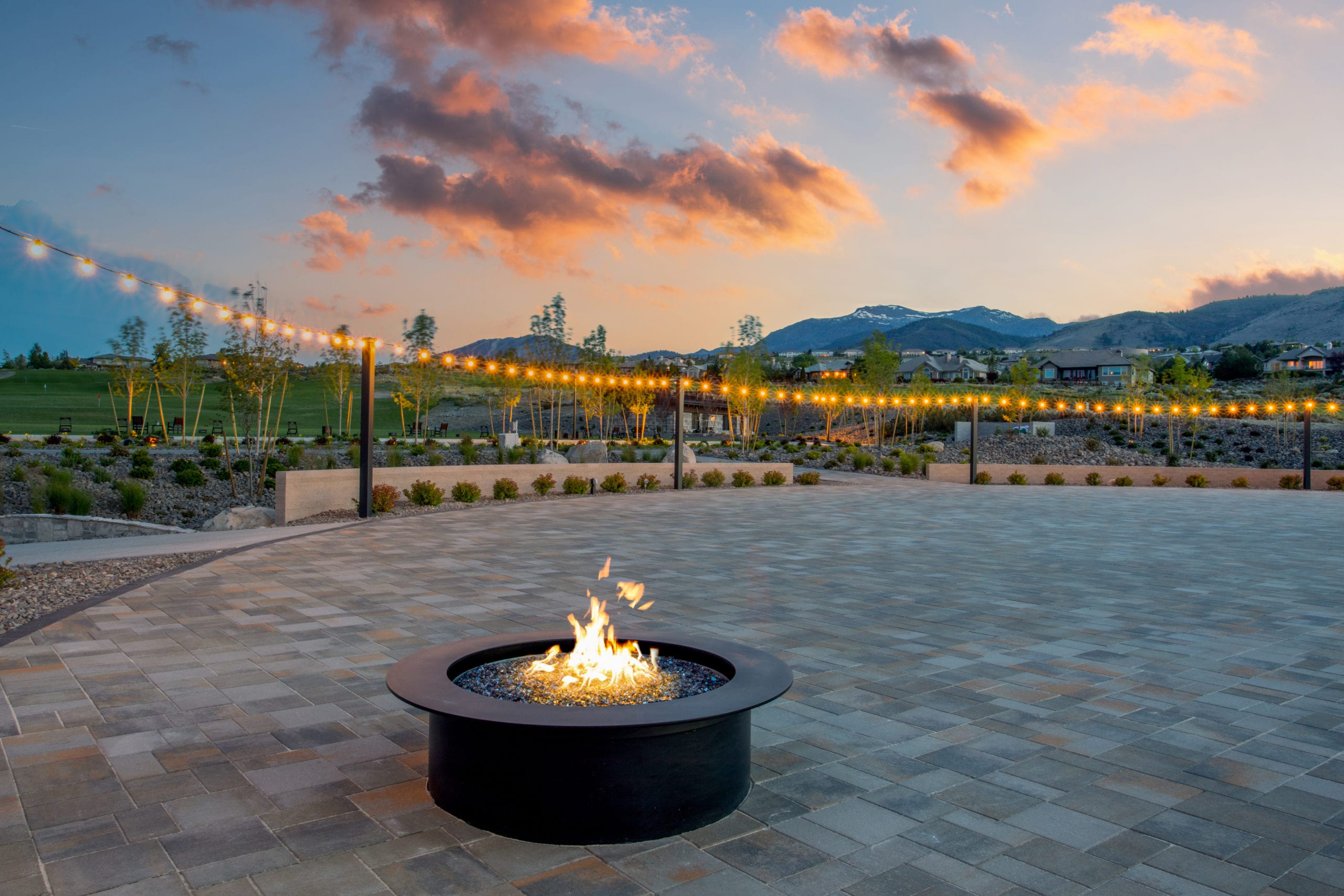 THE PAVILION
The Pavilion, our 13,000 square foot event venue in Reno offers 360-degree views of the Sierra Nevada Mountains, the Club's expansive golf courses, and the Reno city skyline. Accompanied by a lighted tented structure featuring elegant glass walls, The Pavilion party venue gives guests the outdoor feel they desire for their reception while staying protected from the elements. Wedding ceremonies also take place in the northernmost area of the party venue where city views are at their best. Shuttle services are provided to transport guests to and from the event location.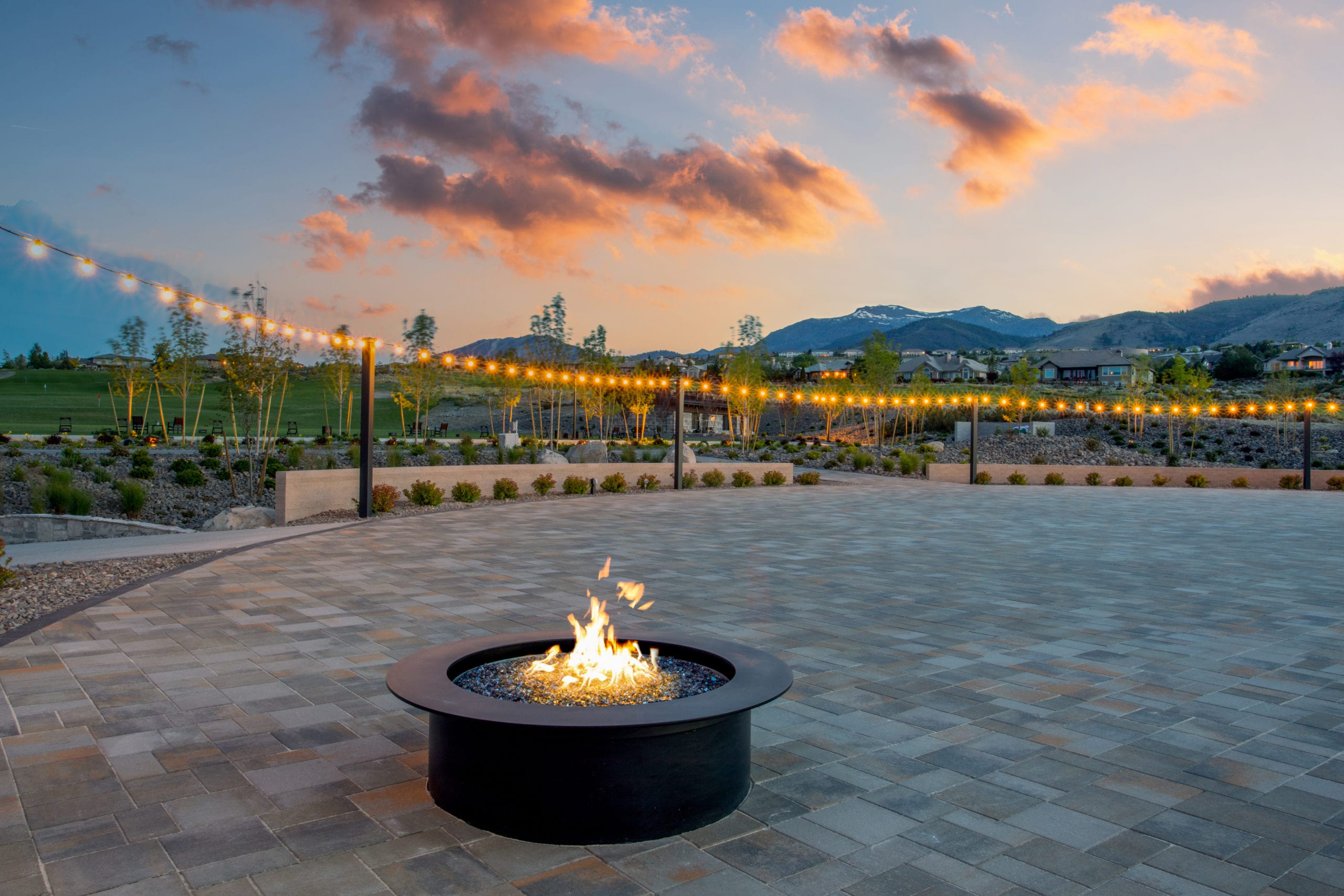 PRIVATE DINING
For intimate gatherings or dinner events, the Private Dining Room offers restaurant or catered menu options. Smaller cocktail receptions, luncheons, or social events can also enjoy the Courtyard Garden, a partially enclosed outdoor area surrounded by lush greenery, adjacent to the private dining area. Spaces at this event venue can be reserved individually or together. With amazing views of the Reno landscape and delicious cuisine, your exclusive evening will surely be one to remember.
GET IN TOUCH
Questions on our facility or venues for your private event or wedding? Fill out the form below and one of our expert event professionals will be in touch to help you plan your perfect soiree.
At The Club at ArrowCreek, we care deeply about providing exceptional customer service from the initial tour, throughout the entire event planning process. Our team of highly experienced and trained professionals will work hard to ensure your event is as perfect as you dreamed. Contact us today to book your initial tour.