Learn How You Can Join the Best Club for You With These Easy Steps
A country club is an excellent all-in-one experience for those searching for the most enjoyable leisure activity. The main objective of a country club is for members to do networking while relaxing, enjoying amazing food, practicing a sport, and spending quality time with friends and family.
Not only do you have access to some of the best golf courses in the Reno area, but you can socialize with other members and create strong relationships.
In this blog post, we'll discuss the benefits of joining a country club and how to go about doing it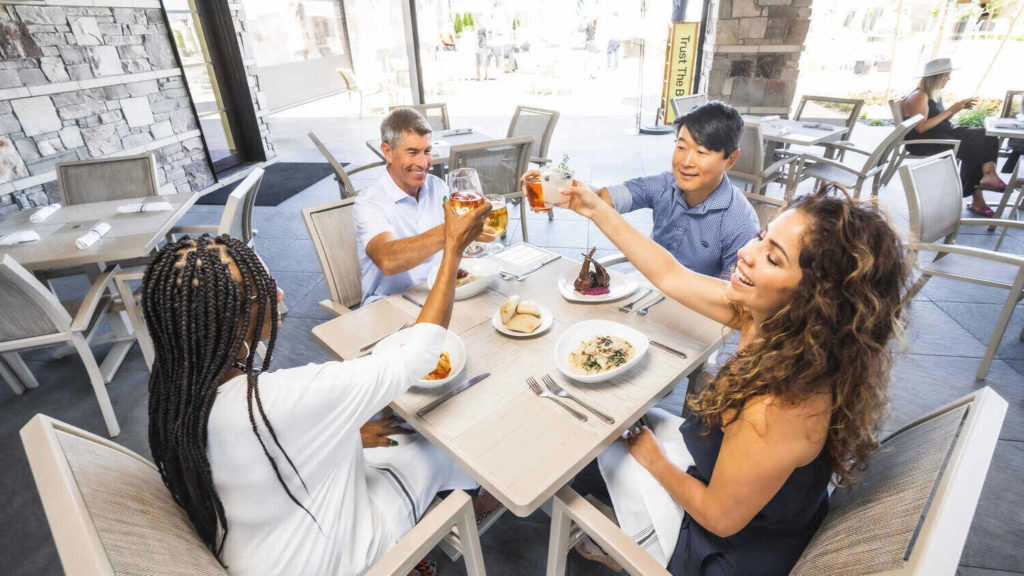 What Is a Country Club?
A country club is a private club that members pay to join. In return for this membership fee, members are given access to the club's facilities, including a golf course, swimming pool, pickleball, and bocce courts, and more.
Many country clubs also offer social events for members to enjoy, such as dinner parties, dances, and other outings. This is a great way to meet new people and make friends.
What Are the Benefits of Joining a Country Club?
Here are a few of the most popular reasons:
Access to High-Quality Facilities

Opportunities to Socialize and Network

Exclusive Events and Activities

Improved Lifestyle

Sense of Community

Connections to Local Businesses
What Kind of Activities Can You Do at a Country Club?
The majority of country clubs offer a variety of activities to their members. Here are some of the most popular activities that The Club Arrowcreek members can enjoy:
Two Championship Golf Courses

Gorgeous Swimming Facilities

Bocce Ball & Pickleball

Fitness Center & Classes

World Class Dining

Social Events
The Process of Joining a Country Club
1. Find the Perfect Place for You
Not all country clubs are the same. When looking for country clubs, we recommend you visit multiple local country clubs to find the ideal one. Consider the location, prices, amenities and benefits, and base your decision on those factors.
2. Apply For a Membership
Each country club has its process and requirements, so make sure to follow its directions carefully.
The first step is submitting a membership application through the website or contacting your preferred country club. Make sure to explore all the membership possibilities according to your expectations.
If you are still trying to decide on the best country club membership, these are the ones that we offer.
After you submit your application, the club team will review it and contact you for an interview. This is your opportunity to ask questions about the club and get to know the staff.
3. Pay the Membership Fee
After your membership application is accepted, you will be asked to pay the membership fee. This fee varies based on the country club. If necessary, you can also inquire about available payment plans.
Typically, country clubs have an initiation fee and monthly dues. The initiation fee is a one-time payment required for country club membership. Monthly dues are what members pay each month to maintain their membership status.
And now you are ready to enjoy country club life!
Join the Best Country Club in Reno
Joining a country club can be an incredibly rewarding experience, both socially and recreationally. If you're considering joining one, hopefully, this article has given you a good overview of what to expect.
Now you know how to join, it's time to put it into practice. The Club at ArrowCreek is a beautiful golf course community that offers its members plenty of activities and amenities. We have a wide variety of membership options to fit your needs, so please don't hesitate to contact us if you want more information or wish to join.
For brides worldwide, the saying "something old, something new, something borrowed, something blue" is a well-known tradition that signifies good luck and long-lasting marriage. But
Your wedding day is one of the most important days in every bride's life. You want everything to be perfect, which often means remembering
Prior to saying "I Do!" there are a few parties and celebrations that take place before the wedding day. In a historical sense, the